Whether you are a seasoned cryptocurrency miner or just getting started, experience the Webservio difference.
Webservio understands the challenging nature of establishing and running mining hardware and equipment. We also understand one size does not fit all when it comes to cryptocurrency mining.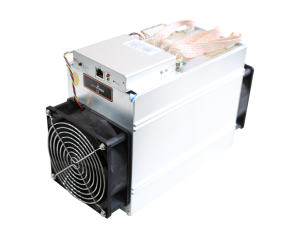 Mining Colocation Services – ASIC Miner Colocation and GPU Miner Colocation
Sufficient power and cooling are critical components of the crypto mining process. Webservio's Infinity Data Center can accommodate any ASIC miner or GPU miner rig while providing the electrical and cooling resources to allow you to expand your mining capabilities. Click to view our data facility and its specs.
Use our data center as your own cryptocurrency mining site! We offer standard and custom cryptocurrency colocation plans to meet YOUR individual requirements.
Mining Hardware Services – ASIC Miner Rigs Only
We know a thing or two about cryptocurrency hardware. Utilize our expertise to purchase or explore lease options for the most profitable and efficient crypto mining rigs. We specialize in ASIC rigs for Bitcoin mining, Litecoin mining, Dash mining, and Siacoin mining
Mining Equipment Installation and Configuration Services
Our engineers have successfully installed, configured, and earned digital currency. Let us guide you through the process and shorten the time it takes for you to begin earning digital coins with your cryptocurrency mining rig(s).
Leased Mining Services
If you'd like to get into cryptocurrency mining but don't want to fully commit to investing in the hardware, electricity, cooling and space required, try leasing a mining rig from us. Your cost is a flat 15% of the mining revenue plus the cost of electricity. We accept some digital coins as forms of payment.